Simthing New Consulting
Unique situations require unique solutions
UNIQUE LEADERSHIP CONSULTING PERSPECTIVE
The challenge with developing leaders isn't training day-to-day tasks, it's developing their judgement to do what's right for their business AND what's right for their people WITHOUT destroying themselves in the process.
Every organization has challenges and nuances that make a standard leadership development program hard to implement. Simthing New provides leadership consulting to improve existing programs, integrate simulations into your programs, or help create new experiences that meet your organization's needs. We're not afraid to try simthing new.
Contact us at info@simthingnew.com.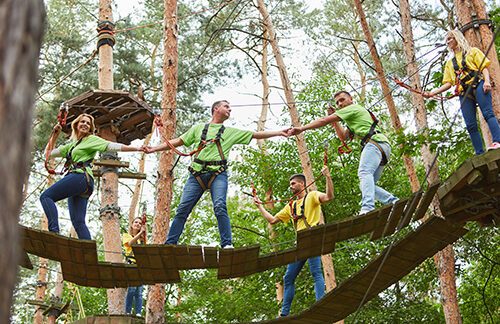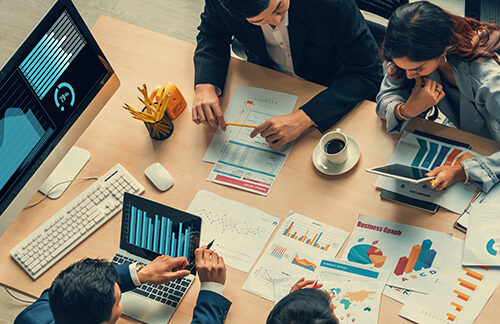 Leadership Development Strategy & Curriculum Design
Many organizations struggle with how to best organize their leadership development curriculum. Whether working with cohorts of leaders, high-potentials, or those on succession plans, we help you craft a leadership development structure to meet your organization's current and future needs.
COMPETENCIES & CAPABILTIES
Our analysts can work with you to identify or validate competencies and capabilities that are key to your business' success. Having worked with large, multi-national companies in the past, we conduct interviews, surveys, and review business data to hone in on leadership strengths and weaknesses. We then work with you to organize needs into a coherent curriculum structure that works within the constraints of your business.
INDUSTRY BENCHMARKING
Our consultants work hard to stay abreast of the latest industry trends and leadership needs. We help organizations integrate these trends into their curriculum. Current trends and needs may include:

Vertical Leadership Development
Holistic Leadership
Team-based Leadership
Values-based & Authentic Leadership
VALUES-BASED LEADERSHIP
Leaders build trust and loyalty when they lead with their values. Unfortunately, many leadership curricula only pay lip service to how leaders can make their values the focus of their leadership. Our consultants will work with senior leaders to identify the common situations where values are compromised and adapt courses and curricula to better highlight how and where values-based leadership can help the organization lead with its heart.
Leadership Development Program Updates and Improvements
Even the best leadership development programs can go stale after a few years. Our leadership consulting takes mundane experiences and breathes new life into them.
MAKE IT PERSONAL
Many new leader programs suffer from an over-abundance of tool training and policy orientation. Our consultants work with you to integrate activities and experiences that drive home why the tools and policies are important and how to better connect them with leading a team.
SIMULATION INTEGRATION
Almost any course can benefit from activities that allow leaders to apply what they are learning in realistic scenarios. Our consultants love getting their hands dirty in content and then creating dynamic simulations participants will never forget.
FRESH PERSPECTIVE
Feeling stuck on how to update the same old thing? Our consultants and designer have literally designed and delivered hundreds of hours of courseware across multiple industries. We can do something as simple as look over your courses and provide new thoughts, or we can organize workshops to pull the best ideas out your team.
Custom Designed Leadership Development Programs
Feeling like you need something completely new and outside the box? We build custom-designed leadership programs focused on your organizational and business needs.
IDENTIFY NEEDS
Our analysis process focuses on getting to the heart of what your organization needs from its leaders. Our consultants build a balanced picture of the knowledge, skills, and mindsets that will improve both the business and employee environment.
DESIGN WITH YOU
We utilize a rapid design approach that integrates your people into the design process. Because of this, they often become the strongest advocates for the program and become integral to a successful rollout of the program.
PROTOTYPE DEVELOPMENT
No design is ever so perfect that it can't be improved. As such, we test as we build, working with your people and target audience to ensure concepts are understood and the organization is getting what it needs.
PILOT AND IMPROVE
Pilot programs are critical to a successful rollout of a new program. Our team solicits feedback from pilot participants to make essential updates and improvements to ensure your organization truely benefits from the program.